The last couple years have seen an incredible flourishing of the cyberdeck scene, and probably for about as many reasons as there are individual 'deck designs. Some people get really into the prop-making, some into scrapping old tech or reusing a particularly appealing case, and others simply into the customization possibilities. That's awesome, and they're all different motivations for making a computer that's truly your own.
But I really like the motivation and sentiment behind [Andreas Eriksen]'s PotatoP. (Assuming that his real motivation isn't all the bad potato puns.) This is a small microcomputer that's built on a commonly available microcontroller, so it's not a particularly powerful beast – hence the "potato". But what makes up for that in my mind is that it's running a rudimentary bare-metal OS of his own writing. It's like he's taken the cyberdeck's DIY aesthetic into the software as well.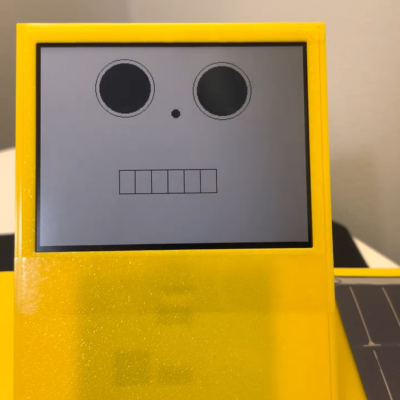 What I like most about the spirit of the project is the idea of a long-term project that's also a constant companion. Once you get past a terminal and an interpreter – [Andreas] is using LISP for both – everything else consists of small projects that you can check off one by one, that maybe don't take forever, and that are limited in complexity by the hardware you're working on. A simple text editor, some graphics primitives, maybe a sound subsystem. A way to read and write files in flash. I don't love LISP personally, but I love that it brings interactivity and independence from an external compiler, making the it possible to develop the system on the system, pulling itself up by its own bootstraps.
Pretty soon, you could have something capable, and completely DIY. But it doesn't need to be done all at once either. With a light enough computer, and a good basic foundation, you could keep it in your backpack and play "OS development" whenever you've got the free time. A DIY play OS for a sandbox computing platform: what more could a nerd want?