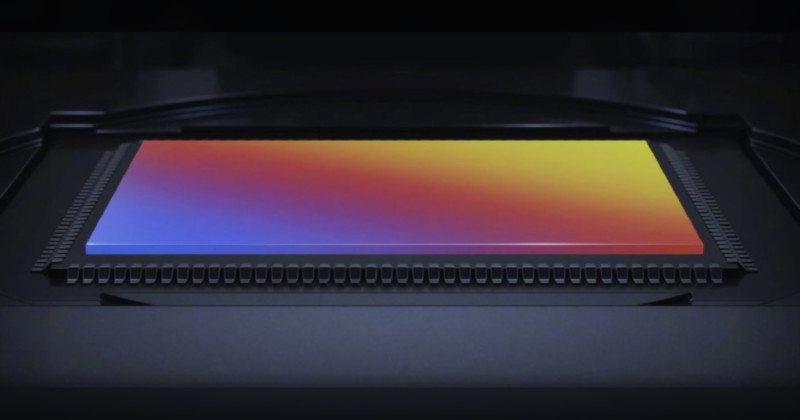 According to a report, Sony is set to release the first one-inch sensor specifically made for use in smartphones. The new sensor, called the Sony IMX700, would reportedly find itself in the upcoming Huawei Mate P50 series and the increased size would no doubt dramatically improve image quality.
The rumor comes from Teme (@RODENT950) on Twitter, who is normally known for leaking information on unreleased Huawei products, in this case, the Mate P50 series. There are of course limited details, but Teme does state that Huawei's new phone camera using this sensor would supplement that large main camera with an ultra-wide and telescope camera and would include periscope lenses on higher-end models.
Main + ultra wide + tele
Main + Ultra wide + periscope
Main + Ultra wide + tele + periscope + ToF https://t.co/5IWs05O3p6

— Teme (特米)😷 (@RODENT950) February 24, 2021
A one-inch sensor in smartphones isn't entirely new, as Panasonic did it with its hybrid Lumix CM1 back in 2014. Still, that sensor was not designed specifically for use in handheld devices.
Panasonic's implementation was more akin to stuffing a point-and-shoot camera sensor into a mobile device that formed a sort of camera and phone hybrid. What is being claimed in this latest rumor is not just a sensor ported from the camera division, but one purpose-built for use in mobile devices.
Some outlets are drawing a line between this sensor and Google's upcoming Pixel 6 smartphone. That connection comes from another leaker TheGalox_, who claims Google will be using a new, unspecified, sensor on its next flagship.
Yes Google, finally a new camera sensor on your new Flagship 😌

— Anthony (@TheGalox_) February 23, 2021
The connection there is admittedly tenuous. That said, according to Phoonearena, the ex-Google executive Marc Levoy, who was behind the Pixel series' excellent computational photography advancements, had previously suggested that Google would use a new sensor when Sony or some other company were able to produce one that had lower read noise than those currently on the market.
A new one-inch sensor from Sony would certainly qualify, but Pixel fans shouldn't get their hopes up quite yet: this is an extrapolation of two unrelated rumors and at this point seems like a stretch.
Whatever the case, a one-inch sensor for smartphones combined with existing computational photography technology would result in a massive leap in image quality. The larger sensor would allow for more realistic defocused areas, or bokeh, than any other sensor in any smartphone currently on the market. That much more surface area would also result in better low light capability and overall image quality. In short, adding this large of a sensor into a smartphone would allow mobile devices to further close the quality gap with dedicated cameras and may even convince even the staunchest holdouts against mobile phone photography that smartphone capture can be a "legitimate" form of the art.
The rumor claims the new sensor will be officially announced as soon as April.
(via Android Authority)